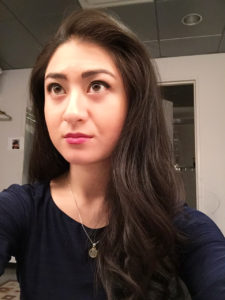 Stephanie Anne Bertumen is an actor and choreographer based in Minneapolis, Minnesota. She has worked with such companies as History Theatre, Theater Mu, Children's Theatre Company, Ordway Center for the Performing Arts, Guthrie Theater, Ten Thousand Things, Theater Latté Da, and Old Log Theatre. Regionally she performed in the U.S. premiere of Dr. Seuss's The Lorax, presented by The Old Globe (San Diego) and Children's Theatre Company in partnership with The Old Vic London.
In addition to performing in plays and musicals of both classic and contemporary stature, Stephanie's experiences encompass on-camera and voice-over work with Twin Cities Public Television, Best Buy, and Lerner Publishing, to name a few. Also a classically-trained soprano, Stephanie serves as a cantor at The Basilica of Saint Mary, the co-cathedral of the Roman Catholic Archdiocese of Minneapolis and Saint Paul. Stephanie received her Bachelor of Fine Arts degree in Acting from the University of Minnesota/Guthrie Theater BFA Actor Training Program. While in London during her third year of the BFA Program, she had the privilege of performing on Shakespeare's Globe stage and taking theater classes both at The Globe and at the London International School of Performing Arts. Stephanie graduated summa cum laude with distinction and was named an Outstanding Senior within the University's Department of Theatre Arts and Dance.
Stephanie treasures her many mentors…especially Randy Reyes and the late Kenneth Washington…and her family. "Mom, thank you for being my best friend on this journey. I love you infinitely." Stephanie Anne Bertumen is a proud member of the Actors' Equity Association.